Kia ora e hoa! Hello my friend. Welcome to my Treehut.
We formed this company in 1998 to produce high quality children's content – everything from screen
to radio; publishing to live shows and events..
We welcome new opportunities, and new friendships, so watch this space – exciting things are on the way!
Te Whānau Kauri and The Kauri Family were published in May of 2020, by Scholsatic NZ, and are based on the two versions of the songs I released with Arthur Baysting and Peter Dasent.
"What's that there? Can you see?
I wonder what that thing can be…"
Find out more about these and my other books via my store.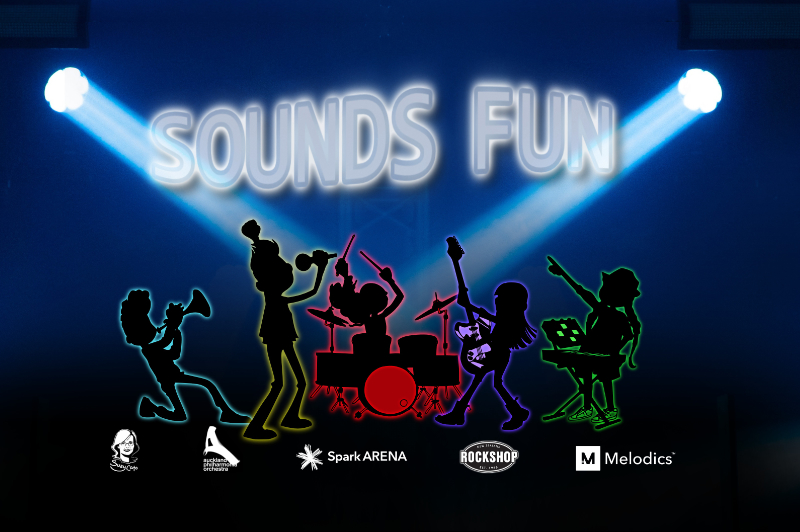 Sounds Fun is a FREE festival of musical enquiry and exploration for Kiwi kids of all ages, but with a strong focus on kids aged 4 – 9 years. In May 2021, with SparkArena we explore, Van Gogh, Happy Place and music making with The APO, Rockshop, Melodics and Ableton. Find out more here.
During NZ's first Covid 19 Lockdown, in 2020, I was invited to assist the NZ Ministry of Education, in providing content for their online educational initiative. Suzy's World content played a huge part of the segments we provided.
Find out more here.
Suzy is a contributing writer – providing a Parenting Column in this popular fortnightly publication.
APO/NZSO/CSO
A friend of all these magnificent orchestras. You'll find projects that Suzy is a part of here.
Schools
Suzy is & has been a regular guest at schools throughout the country for decades. From Book Weeks to Science Fairs and everything in between
Workplace
A popular MC and guest speaker